By Asia Leonardi for the Carl Kruse Arts Blog

Charlotte Salomon, a Berlin Jewish artist, was one of the most original and pioneering female painters of the 1900s. Her work "Life? or Theater? " condenses her artistic career: some eight hundred compositions that trace her artistic life; an innovative style that we could compare to the contemporary graphic novel in which painting, comics, cinema, and theater come together, transmitting moments of touching historical and personal drama with immediacy and lightness.

Who was Charlotte?
Charlotte was born in Berlin in 1917 to Jewish parents: her father Albert was a surgeon and a university professor and her mother, Franziska Grunwald, was a nurse. Her mother committed suicide by throwing herself out of a window when Charlotte was nine, but the girl was told her mother died of a serious illness. It was also kept silent that this was but the latest in a series of suicides among women of the family.

In 1933, following the newly enacted German racial laws, Charlotte's maternal grandparents emigrated to Villefranche-sur-Mer, France, but her father,
with his new wife Paula Lindberg and Charlotte, resisted for some time as he was able to practice his profession. In these years, thanks to Paula, a renowned soprano, Charlotte was immersed in the world of music and art, so much so that in 1935 she was accepted being the only one hundred percent Jewish person at the National School of the Academy of Fine Berlin Arts. Here she learned traditional artistic techniques, while at the same time being exposed to modern works of art of the so-called "degenerate art", which indelibly marks her style.

Over time, her life inevitably became marked by racial discrimination and limitations and on Crystal Night on November 9, 1938, Charlotte left Berlin to join her grandparents in France, while her father and his wife took refuge in Holland.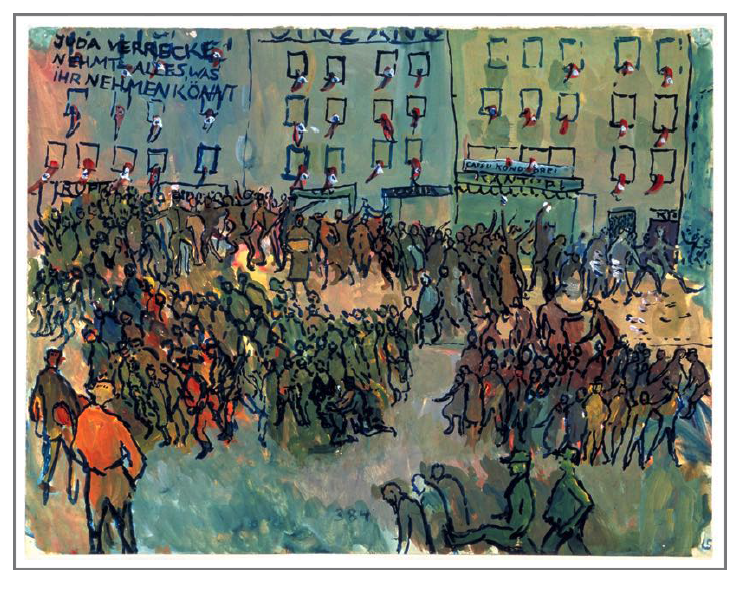 One night in September 1939 Charlotte prevented the suicide of her grandmother, who had fallen into depression over the ongoing events, and in this circumstance, the painter learned of the long history of family depression. This upset the artist so, it catapulted her into moments of anxiety and despair that led her to see art as a way of salvation. Starting to paint with tireless energy that in what, two years, 1940-1942, would become her great work: "Life? or Theater?"

The bound volumes amount to 800 and when added to the preparatory drawings and sketches become more than 1300. This work of art can be defined as total and coinciding with the very life of the artist who narrates her exile in France, her daily life including her first love, in a setting that can be defined as a proto-graphic novel. The episodes are divided into acts as in a Singspiel (Austrian-German musical theatrical genre) and give life to a musical novel of exuberant expressive power, in which each table makes its own story and at the same time asks for a layered and linked reading.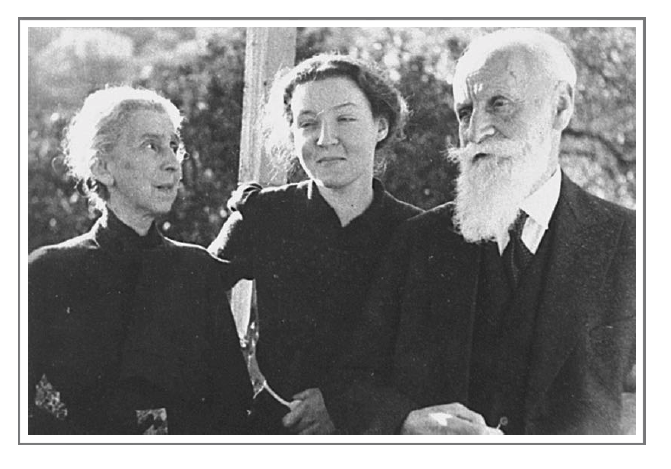 A series of tempera with sinuous captions, rhythmic, onomatopoeic, and torrential words, which create a dual game between sound and color, sucking the viewer and dragging him into a world in which space and time blend and alternate. The expressionist lexicon is bubbly, detailed, and with rich and warm colors that recall Matisse, details of the oneiric dimension that recall Chagall, scenes of strong exasperation typical of Munch's painting.
Charlotte outlines each event with a typical feminine delicacy, in which the language, absolutely unprecedented at the time, varies according to the subject treated. The continuous stylistic metamorphosis is testified by hundreds of sheets that directly or metaphorically touch the salient experiences of the painter's affective and cultural training: photography, crippled negative, still image, deformed illustration.
"Now I am a document, now irony, now oneiric metaphysics, now philosophical poetry."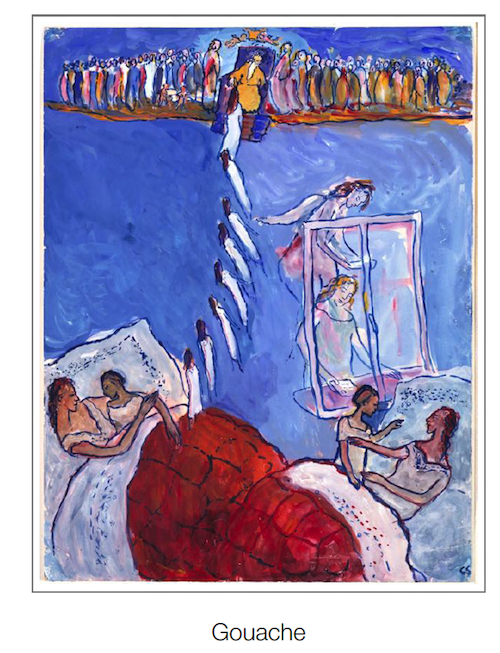 The staged memory is not immediate, it is the obscene private and public of the twentieth century treated and elaborated in words, images, and music, with characters, dialogues, fractures, changes of perspectives, temporal and spatial changes: a work that hybridizes codes and different languages.
Charlotte narrates the tangle between her personal story and the collective story and in both flows dramatic plots develop, creating a perfect symmetry between the catastrophic series of external circumstances and the inner tragedies of her personal life, improving a compositional tendency that tells events through trauma: pain is processed and not removed.

An alternation of real-life and Shakespearean staging, in which Charlotte recomposes the inner rupture given by the inexorable presence of death in her family history and at the same time in European history. Through the presence of Charlotte with her grandparents Gouache infinitely replicated masks or varied in shape, she can break the fatal chain of suicides, putting the whole of
history in the picture:
"When the measure of life is full, it is necessary to start again from the theater."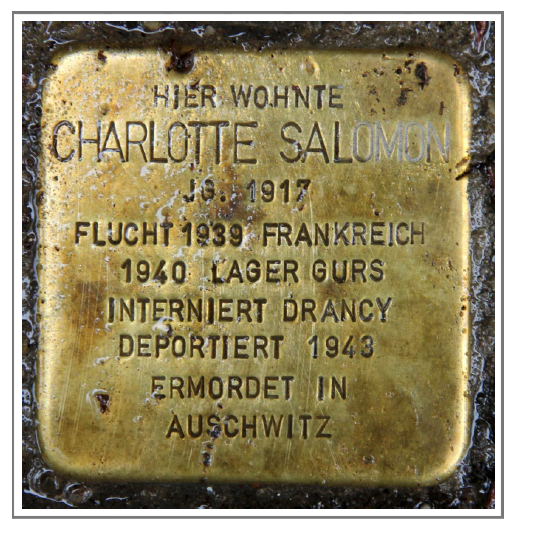 Time passes, but the terrifying wind of racial persecution blows over Europe. In 1943 she was forced to hand over all her works to a friend, and in September she married Alexander Nagler, also a German refugee. But soon the couple is jailed. After her incarceration, news about her life becomes fragmented. She died at 26, a few months pregnant, after reaching Auschwitz, perhaps on the day of her arrival following the terrible train ride to the concentration camp.

The painter was forgotten for a long time, perhaps for being too avant-garde, until Willem Sandberg organized a first retrospective exhibition at the Stedelijk in Amsterdam, followed by important international milestones, and not least the choice of Carolyn Christov-Bakargiev who included her in 2012 in the Documenta exhibition in Kassel saying, as Joel Cahen (director of the Jewish Historical Museum in Amsterdam) remembers, it was "her definitive entry into the world of modern art."

Charlotte Salomon's work, on the other hand, finds an Italian look for the first time with the publication and full translation of her "Vita? O Teatro?", the illustrated volume with slipcase published by Castelvecchi Editore, which today remains an artistic and literary monument, almost a total work of art of a shocking force, a work that is intensely connected to today's world, to the modalities of communication and relationships, based on images, sounds, and intuitive messages.

Perhaps the greatest book of the twentieth century.
As a work of visual art, it is a triumph. As a novel, it is a triumph.
– Jonathan Safram Foer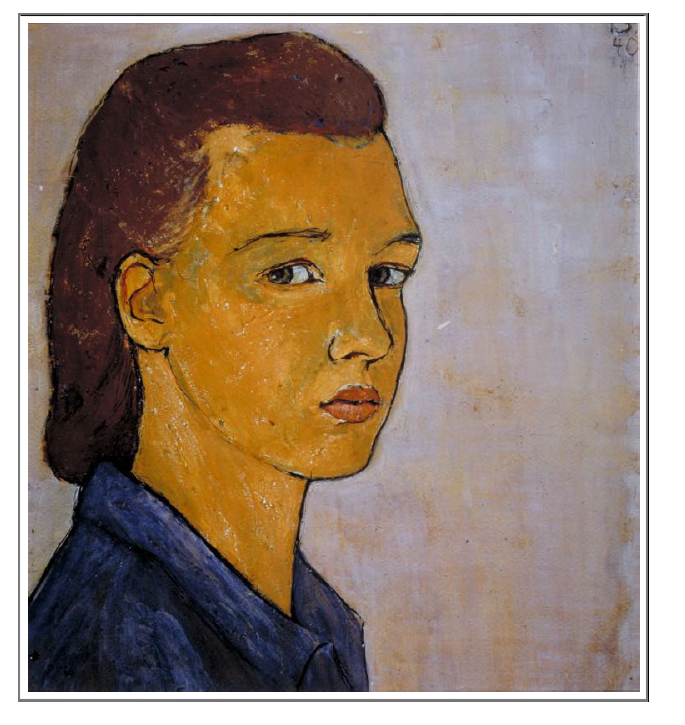 Charlotte Salomon – Self Portrait
=============
Carl Kruse Art Blog Homepage: https://carlkruse.net
Other writings by Asia Leonardi on Andrea Liguori, Francesca Woodman, Steve McCurry and Escher.

The blog's last post focused on the Van Gogh's "Chair."

Contact: carl AT carlkruse DOT com
And old Carl Kruse blog is here.