By Asia Leonardi for the Carl Kruse Arts Blog

Member of the Magnum, Steve McCurry graduated in 1974 in Cinematography and Theater from the University of Pennsylvania. He began work as a freelance photographer in the late 1970s, dispatching reports from India and Afghanistan, the countries with which his work is most identified. The turning point in his career happened in 1979, when he entered the Afghan areas controlled by the Mujahideen, shortly before the Russian invasion. He returned, crossing the border with rolls of film sewn between his clothes.
His color images, which combined the art of reporting, travel photography, and social investigation, have been published in countless publications, but Steve McCurry's name remains particularly attached to National Geographic, of which he made the most famous cover of all time. (As an aside, and now sadly defunct, Carl Kruse was active on National Geographic's "YOUR SHOT" for several years).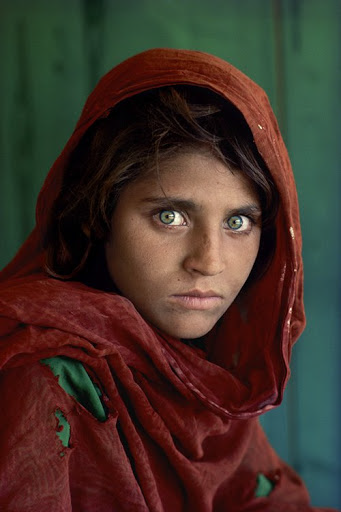 There is a paradox in Steve McCurry's photography. On a technical level his photos are
practically perfect, serene, characterized by the strength and liveliness of color, but they tell
disturbing stories of poverty and uprooting, hunger, and desperation. It might seem perhaps a lack of empathy with the photographed subjects, but in
reality, it is the opposite. His images are the result of
scrupulous research, made through long journeys
and exhausting waits for the perfect moment. So he tells how he managed to take the famous
photo in which he portrays Sri Lankan fishermen balancing on bamboo rods: "First I studied the
places and fishing techniques, then I found the right place and a point of view convincing and before shooting I went back three times: in the late afternoon, early in the morning and after sunset. In the end, I chose the light of 7 when the sky is completely covered ."
McCurry's approach is mainly anthropological, culture, religion,
and traditions are present in his images. McCurry does not seek the dazzling and explicit shot, his photographs tell the events by placing them in a broad context. As he tells the Italian journalist Mario Calabresi, to be a photagrapher you have to "immerse yourself" in the reality you want to represent. This is how he recounts his experience during the monsoons in India, during which he made a reportage that would have given him world fame: "That year I understood that to succeed, I had to enter in the filthy water, covered with mud, full of waste and dead animals: to fulfill my project, I had to accept all
risks, including that of getting sick and dying."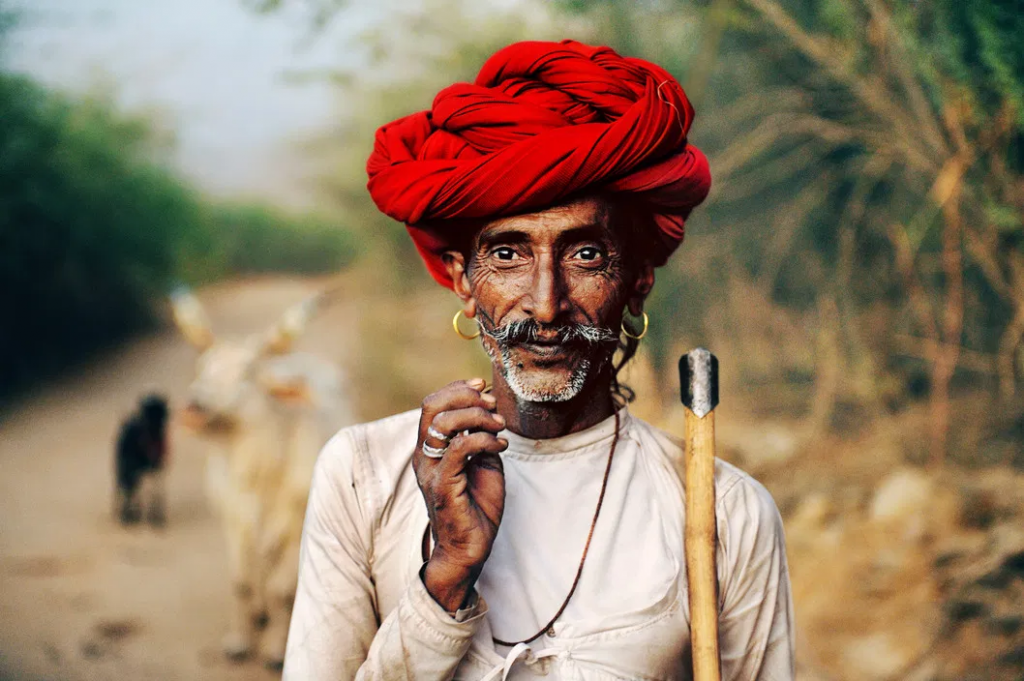 As is clear from his photos, Steve McCurry pays attention to the human being: "Most of my photos are rooted in people. I look for the moment when the most genuine soul appears, in which the experience impresses on a person's face. I try to convey what a cultured person can be in a wider context that we could call the human condition. I want to convey the visceral sense of beauty and wonder that I found in front of me, during my travels when the surprise of being a stranger mixes with the joy of familiarity ."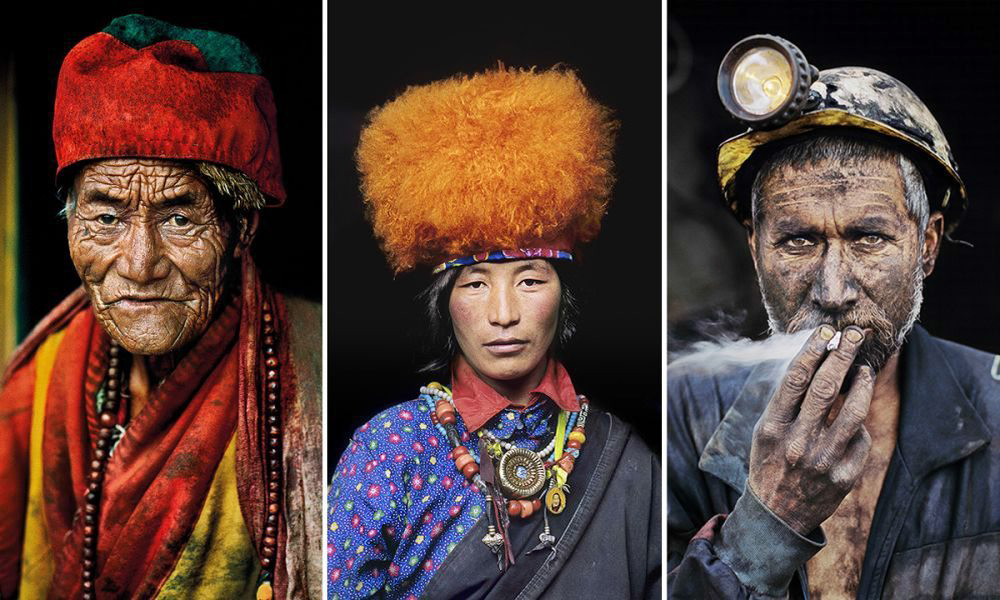 The American photographer was one of the first to describe India and Asia using color photography. Before him, the subcontinent had been told practically only in black and white. Mccurry's India, on the other hand, is composed of an infinite variety of bright and contrasting visions, smells, and flavors to which only color can do justice. This also gives rise to some criticisms, especially from those who believe that black and white unquestionably has a " depth " and "substance" that color photography will never be able to reach. But one of the characteristics of great photographers is that they know how to go beyond the limits of a medium and in doing so create a new standard.

Steve McCurry, undoubtedly, has this characteristic and his photography is universally appreciated for its beauty and humanity.
===========
The Carl Kruse Art Blog home page is at https://carlkruse.net
Contact: carl AT carlkruse DOT com
Other posts on great photographers in the blog here and over here
Carl Kruse is also on Dwell, taking in their beautiful images of design and architecture.