by Carl Kruse
Our artist friend Yury Kharchenko joins a debate titled "Art, Culture and Memory" at the Wallraf Museum in Cologne, Germany, on 5 October 2021 from 19.00-21.00.
The chat will deal with issues surrounding Holocaust remembrance, the culture of remembrance and the cult of guilt.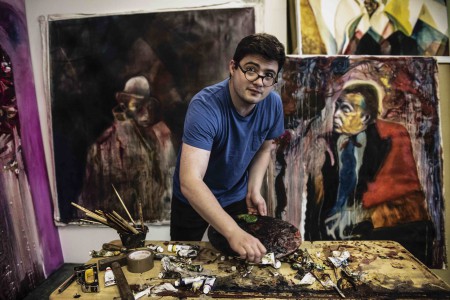 Yury Kharchenko. Photo: New York Times.
In his more recent art works, Yury has dealt with the Holocaust in a seemingly offensive way, using iconography that takes up well-known figures and ideas from pop culture and mixes them with references to the Holocaust. He confronts viewers with violent fantasies, breaks taboos, shocks sensibilities. We see Scrooge McDuck guarding his money at the gates of Auschwitz. Bugs Bunny has sex in front of a concentration camp. Goofy trots along happily in front of Buchenwald. Batman stares at us as in front of Auschwitz. These and other works are part of Yury's series "Waiting for a Superhero," where he seems to ask, among other things, why didn't any of the superheros or pop greats save the jews from genocide? The discussion at the Wallraf Museum will take up the role of Yury's art in the context of Holocaust remembrance and the extent it can (or cannot) contribute to the discourse surrounding the holocaust.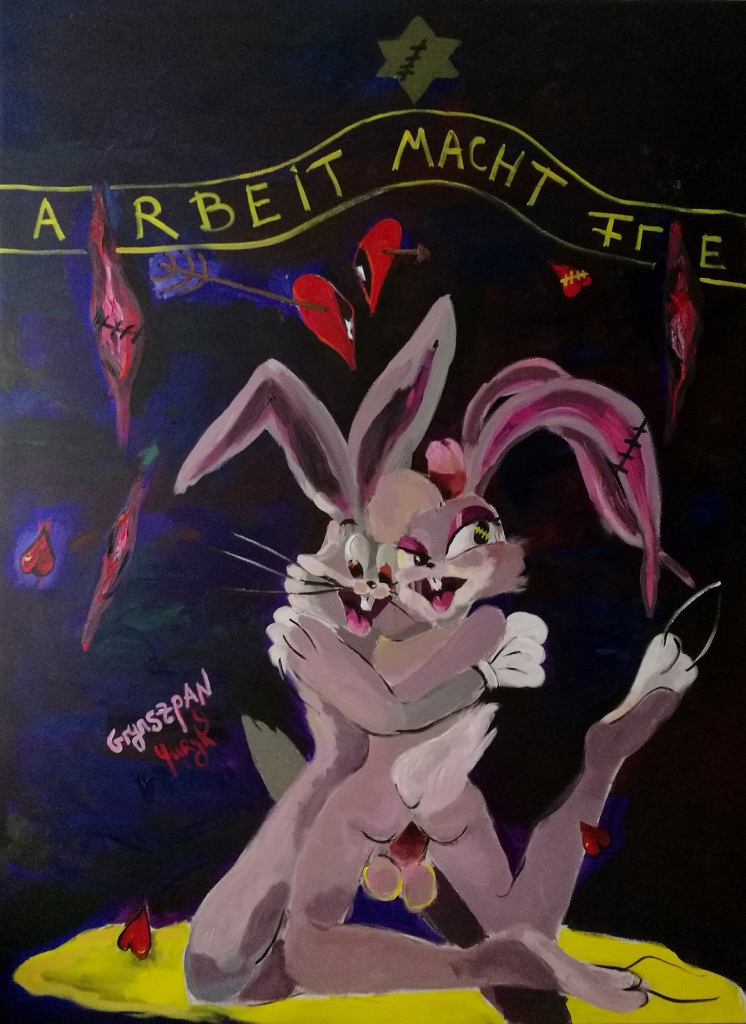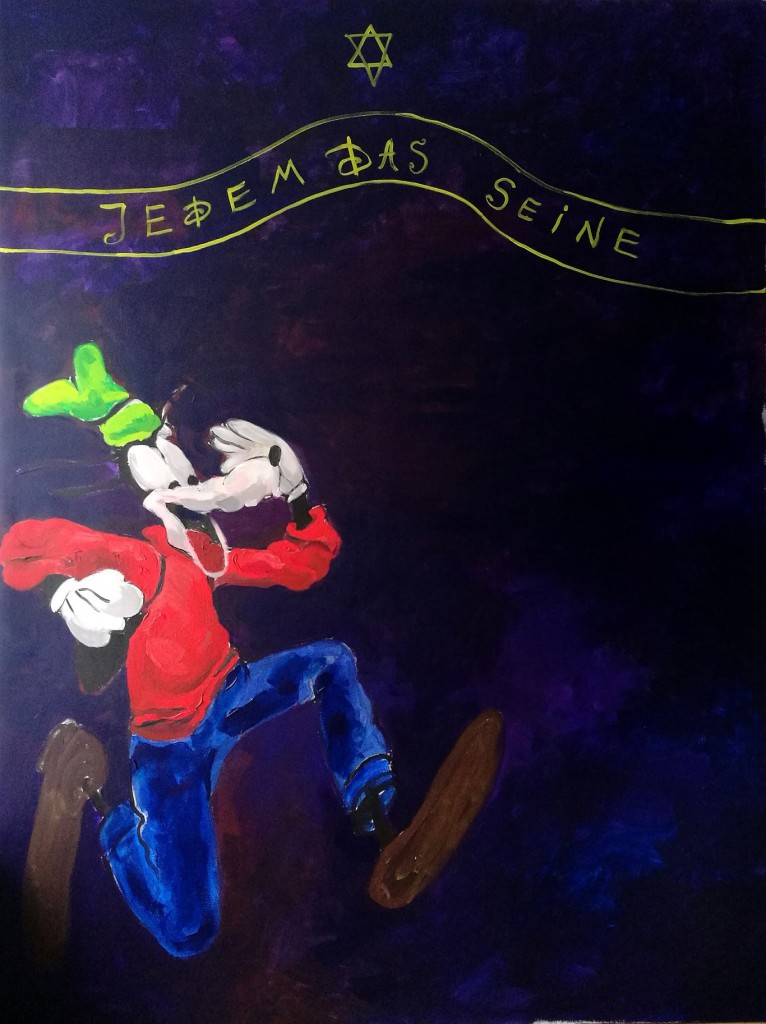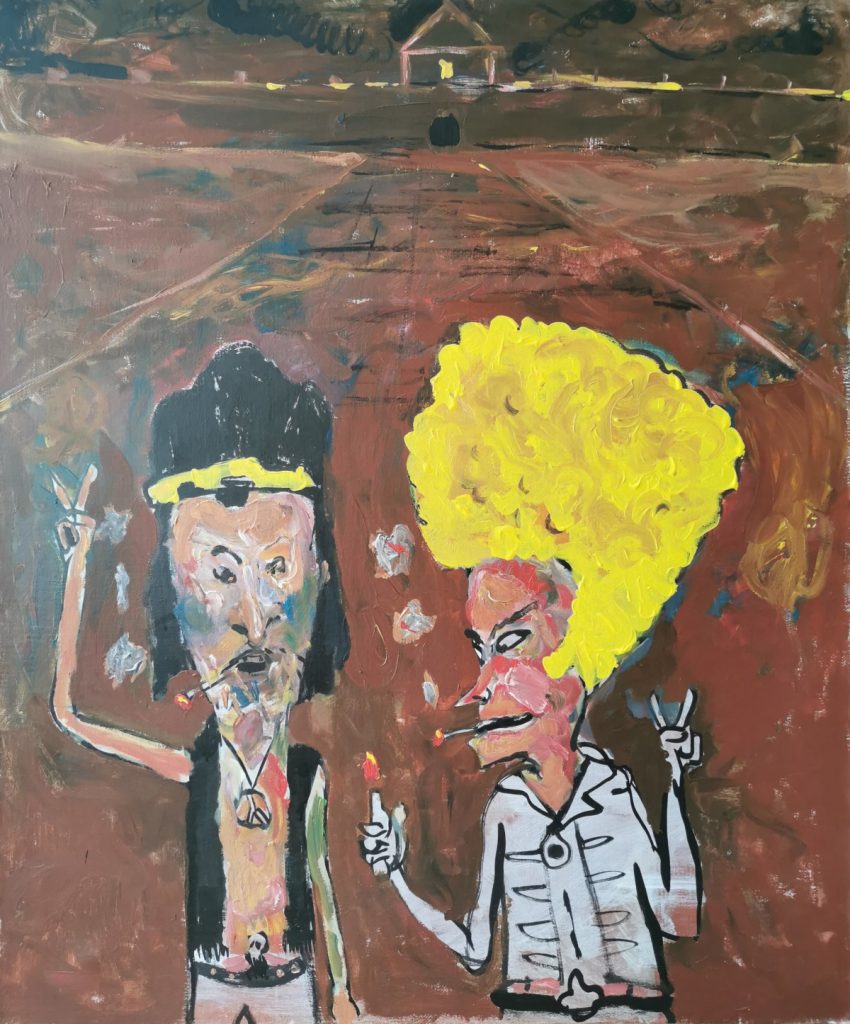 The event will feature Yury, Rita Kersting (Deputy Director Museum Ludwig), Prof. Dr. Micha Brumlik (Publicist, emeritus professor of Educational Sciences University, Frankfurt), Kay Heymer (Head of Modern Art, Museum Kunstpalast Foundation) and will be moderated by Dr. Michael Köhler (freelance author, moderator, editor).
About Yury Kharchenko: Yury was born in Moscow in 1986 and studied from 2004 to 2008 at the Düsseldorf Art Academy. Between 2010 and 2012 he devoted himself to the study of the Torah, Talmud, Jewish ethics and philosophy as well as the topic of Jewish thought influences in postmodernism with a focus on Jacques Derrida and Emmanuel Levinas. He lives and works in Berlin and North Rhine-Westphalia, Germany.
Registration with address and telephone number (for contact tracking) is required at miqua@lvr.de Registration closes on September 29, 2021
Corona information: Due to restrictions related to the corona pandemic only a limited number of spots are available. If you plan to attend, please review the corona virus precautions for the event at: www.miqua.blog

=============
Blog home page at https://carlkruse.net
Contact: carl AT carlkruse DOT com
We covered Yury during his last exhibitions here.
The blog's last post was Reflections of Montmartre.
You can find Carl Kruse on TED.