Interview by Asia Leonardi for the Carl Kruse Arts Blog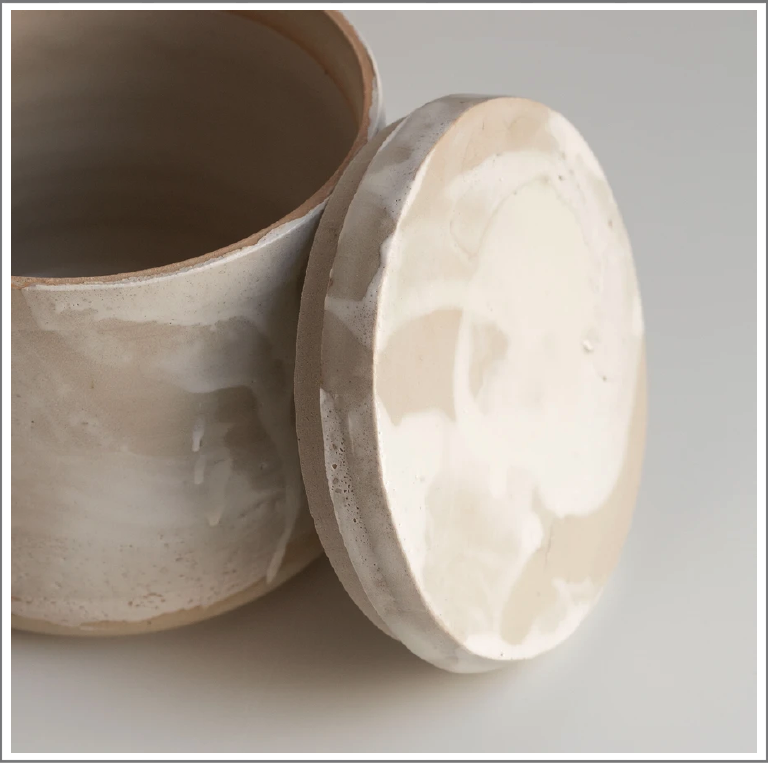 Amsterdam is the motherland of artists. Among its streets, its bridges, and its canals, a century-old history reverberates, interwoven on the concepts of tolerance, resistance to authoritarian domains, spontaneous expression, freedom. It is for this reason that this city offers a combination of the most sophisticated creative emergencies and the most avant-garde ones, making it a safe place where the most varied, the most interesting artistic profiles are invented and re-invented, full of creative expression. This is the city of Manon de Vlieger, a young woman who enjoys expressing her spiritual dimension through ceramics. Since graduating with honors from the Artemis Academy in Amsterdam, Manon has had a great interest in materials, shapes, and colors. Her approach to design and her love for trend influences is instinctive and endless. Her creative fury, when working as an interior designer and consultant, strives to embrace the identity, history, and values expressed by the person in front of her; when instead Manon carves out time for herself, she gives life and matter to her passion and lets the movements of her soul translate into the creation of ceramics. I had the immense pleasure of speaking with Manon, and of hearing her story and her message.


When did you start this activity? And where do you get your inspiration from?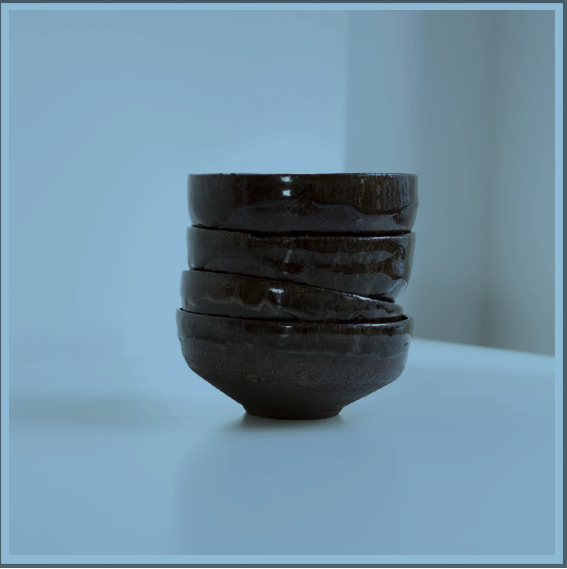 I started in 2015. I worked for a fashion brand but I found the job too meaningless for me. I quit and began making ceramics as an exploration for myself; to learn new crafts and processes. Though to be honest this has always interested me. Ceramics is slow living. Impossible to hurry the clay as it takes time to give it form, let it dry, fire, trim, glaze and one last time into the oven. Slow living.

My inspiration comes from little things, art, cooking, furniture, history,
photography, etc. Layers inspire me, in nature or on a picture, even in textile I can find some inspiration for my work.

I imagine that it gives a sense of tranquility, like an immersion in a peaceful dimension where each movement is natural, but I think that you have also to concentrate on the shape that you want to give to your work. What do you feel
when you're alone with your creativity?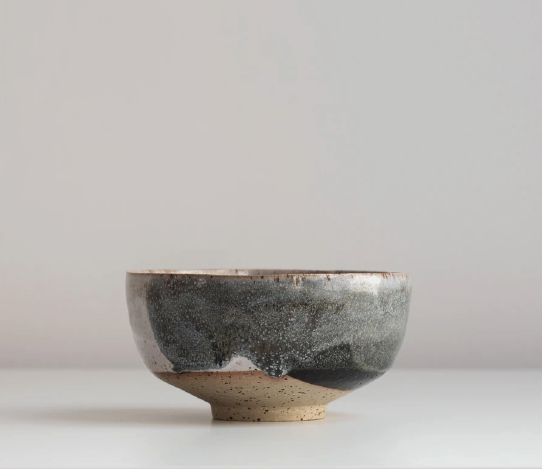 Most of the time I feel free, this is my happy place. I can create without focusing and concentrating (after 5 years) so my hands and mind are flowing together, and out of this duet comes my work.

I see that you are an interior designer. How do you combine all these activities? Is pottery an activity of your free time?

Pottery is my passion project, I create it in my free time. In my work as an interior designer, my pottery inspires me. And the other way around. When I'm busy with my work and I do not feel at ease you can see it in my pottery work. So sometimes it's hard to combine both passions. Pottery will always be my passion and not my work. I need to feel free to create so I don't want to be dependent on what I sell.

My last question is: do you perceive the time you dedicate to pottery as a time in which you're working, or as a time that you give all to yourself?

I create it for myself. I love to work with clay, every piece passes my hands multiple times. No vase is the same and no bowl is perfect. Every plate or cup has its own energy. I think my ceramic work wouldn't be so charming if it felt like work. I think I would make it too perfect if that were the case and I love the fact that my work is a bit wabi-sabi. Every piece unique.

Manon's words are sweet and full of meaning: expressions of her artistic soul, just like her works in ceramics. An expression of life matured in movements and shapes, which becomes concrete through the touch of her fingers. I am sure that Manon has so much to tell, that she will make her life a work of art, slowly, just like modeling a cup, a plate, a vase. A training ground for the serenity of the human soul.
=============
Carl Kruse Art Blog Homepage: https://carlkruse.net
Contact: carl AT carlkruse DOT com
Other articles by Asia Leonardi include exposes of Simonetta Vespucci, Charlotte Salomon, and Steve McCurry.
Carl Kruse on Youtube.