by Fraser Hibbitt for the Carl Kruse Arts Blog
Four men, a measured distance apart, standing disinterestedly over four synthetic sound systems. There is a small crowd seated in front of them. The sound that permeates the room comes from the barely moving men, and it is one of melodic and harmonic simplicity. It is entirely electronic apart from the short vocal phrases.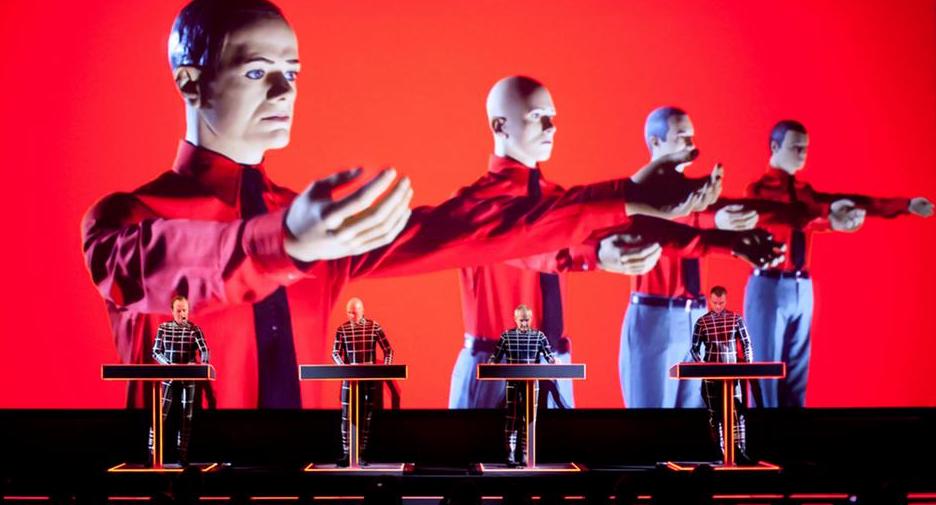 This is the sound of Kraftwerk, one of the pioneering electronic music groups arising out of Düsseldorf, Germany in the later 60s. The music they produced would help kickstart electronic music across the world. When measured with the other popular music of their day, it is a striking juxtaposition. 60s, 70s, we think of the high-energy performances of blues influenced rock, expressive jazz and spiritual psychedelia bands; Kraftwerk seems terse and objective by comparison.
It is an entirely different strain of artistic thought. Let's go back to the second decade of the twentieth century and into the city of Weimar. This is where the German art school, Bauhaus, was founded. A staple of Modernist thinking, Bauhaus grounded itself on an idea of design; designing in accord with functionality; an experiment in trying to join mass production with aesthetics. It was a meditation upon modernity, the experience of modern life.
Artwork that came out of Bauhaus was geometric and abstract; their architecture, functional for its purpose alone – not for lavish expression. Function and purpose, Bauhaus's work was an image of the ideal modernist city (Bauhaus was founded eight years before Metropolis came out). It is a subsuming idea, one that seeks to interconnect art and the object; art and society. This aesthetic was diametrically opposed to a traditional view of beauty that had been evolving along lines laid out since the Renaissance: this was a modern beauty, new, and expressive by its sparsity.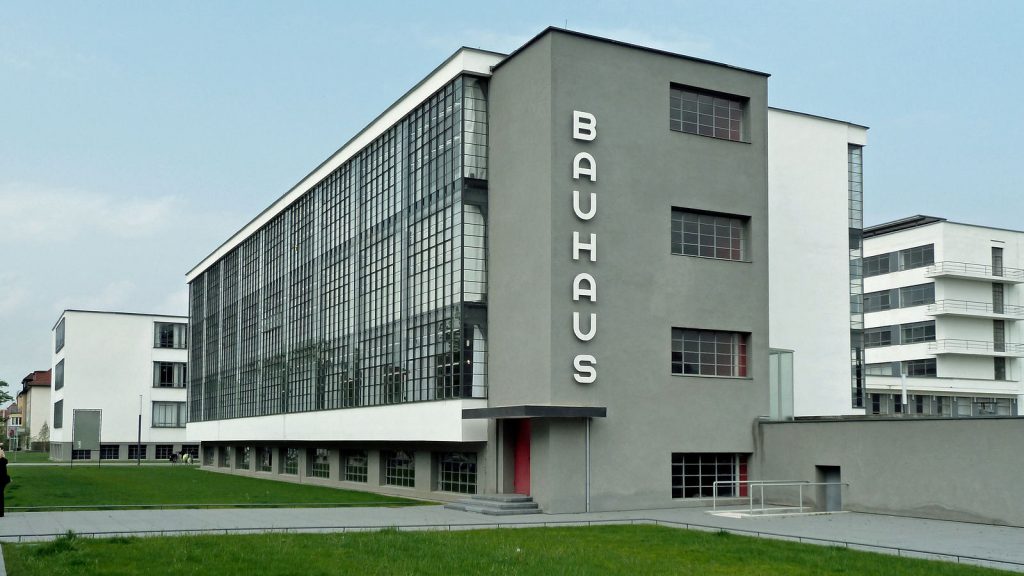 Beauty had to be delineated in a different way. Technology was rapidly changing the experience of living, especially city living. Technology would also grant new ways to be connected. However, the Utopian modernist city is not without its flaws. It's no surprise that modernity was fraught with an aggressive anxiety; humanity as a machine, humanity as an abstraction, flies in the face of our spiritually nourished past and, even, sense of selfhood.
Returning to Kraftwerk, then, we find a continuation of the Bauhausian aesthetic; much of their music centers around functional city living. 'Fun, fun, fun on the Autobahn'; sparse lyrics joined with the simplicity of their pleasing melodies. Robotic pop, a logical following of Bauhausian thinking – a term Kraftwerk begun to use to describe their music. Their image as a group of robots blurs the line between their life as musicians and their functionality as musicians; robots built to serve the public by creating these sounds. A quote from early EDM musician and producer, Richard Burgess, comes to mind: "computer programmed to perfection for your listening pleasure".
Again, this line of thought is not without its anxiety. It is perhaps this underlying stress that gives their music its allure. The celebration of technology and modern living, despite the interconnectivity that they provide, co-aligns with a growing sense of alienation from vital human contact. The two sides balance out in the gesture of the four performers standing straight over their synthesizers, working out the sound of modernity.
Of course, electronic music spread quickly into many different directions, avenues, and sentiments. Kraftwerk's influence, however, ranges the entire spectrum; the consoling melodic line of modern living has echoed into the twenty-first century with relative ease. Unlike the common musician celebrity, Kraftwerk maintains an eccentric reclusiveness – perhaps better to control their image. In some way, it is fitting that this should be so. As their influence and music permeates world-wide, they stay relatively, personally, unknown; the music's functionality has masked the performer.

===================

This Carl Kruse blog homepage is at https://carlkruse.net
Contact: carl AT carlkruse DOT com
Former articles by Fraser Hibbitt include those on Segovia and the Art of Atari.
For a more in depth look at electronic music, including an ongoing exhibit in Düsseldorf, Germany focusing on the genre have a look at the other Carl Kruse blog article on electronic music.
Catch Carl Kruse and his music on Soundcloud.